Get Ready: Your Future Looks Bright!
When it comes to doing your best on a test, it's not always about knowing the topic – sometimes it comes down to knowing the right way to prepare for and take the test. Doorway to College Foundation gives you affordable resources you can use to improve your performance inside and outside the classroom. You don't have to worry or be anxious about your future with us here to help!
Resources for Students
---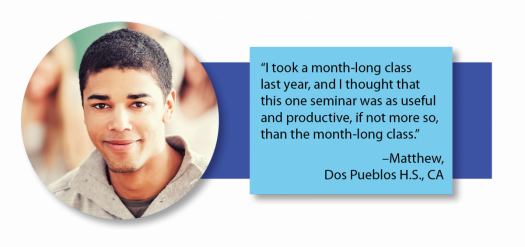 ZAPS

®

 Test Prep for ACT, SAT, and PSAT/NMSQT
Boost your current classroom performance. Third-party research shows that Doorway to College Foundation ZAPS® seminars – built around curriculum created by educators who understand crucial test-taking tips and strategies – help you:
Increase your test scores 
Be eligible for grants/scholarships if you've ruled out higher education due to costs 
Open doors to new opportunities if you thought your test scores wouldn't qualify you for higher education 
Participants learn proven test-taking strategies that work. Spend five hours with us – in whatever format you choose – and you'll learn how to study for the SAT and/or ACT, as well as test-taking tips that get results:
Search now for an upcoming seminar in your area. Some schools choose to offer these seminars at no cost to you or your parents. Make sure you mention Doorway to College Foundation to your school so they can learn more!
Kickstart to College Workshops
These workshops are filled with counselor-approved information that you'll only find here - and designed to help you succeed on your path to higher education. Interactive workshops are available for different grade levels. In each course, you'll learn what you need to do based on your grade level and your future plans.
Learn more!
College/Test Prep E-Books
Doorway to College Foundation offers a series of free and low-cost e-books for you and your parents, covering topics such as study skills, preparing for college visits, filling out college applications, and more. The information you'll learn in these e-books - which you can read on your own time - will help boost your confidence and classroom performance.
Browse the collection!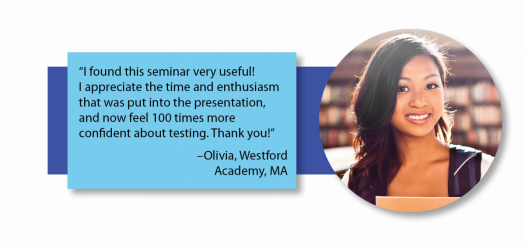 And if you're a student-athlete, there's a 
special series just for you
, written by a former Big Ten scholarship athlete. From his perspective, find out how you can improve your chances of playing for a college team — and then succeeding in college once you get there. 
Learn more about what students have to say after taking a five-hour ZAPS® test-prep seminar! 
We can help you learn how to prepare for the ACT and SAT - but we also offer so much more! The Doorway to College Foundation roadmap walks you through how these tools lead you down the right path: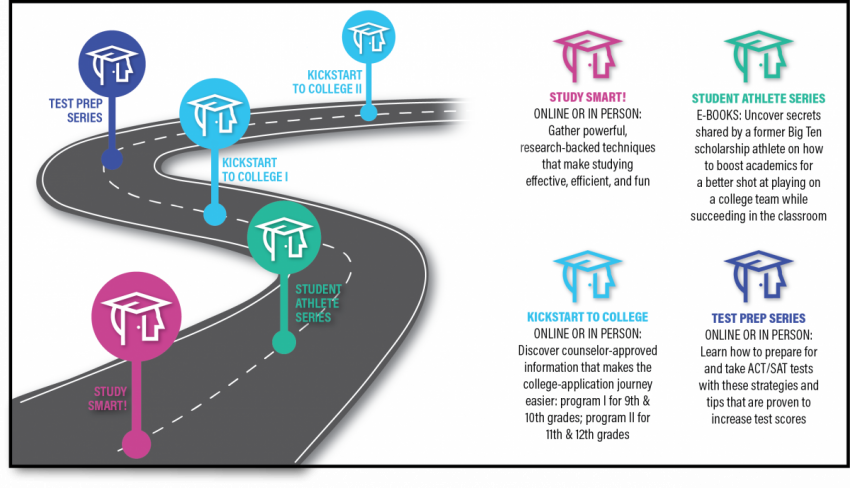 Our nonprofit organization is here to help you improve your performance in the classroom and on standardized tests. We'll help you create new paths so you can pursue higher education - and maybe even earn a few scholarships or grants along the way. To learn more about how you can prepare, contact us at 877-927-8378 or answers@doorwaytocollege.com.